About US

Here at Cock 'N' Bull.co we pride ourselves on delivering the very best burgers, amazing chick'n creations and innovative drinks menu in a captivating environment. 
We only use locally sourced products with our burgers made fresh daily from the best cuts of beef, free range chick'n used for our kick ass dishes, complimented by a range of our signature homemade sauces. Throw in a show stopping range of grazers and sides and you get where we're coming from! 
We're certainly passionate about our drinks offer, so much so, we actually make our very own Cock 'N' Bull.Co Gin! – Yep, that's right and is available to buy in our pubs and also on line to enjoy in your own home! – Our drinks list is extensive and all made with love from our experienced bartenders.
We offer locally brewed ales alongside premium spirits, indulgent shakes and of course our pride of place cocktail menu.
There is choice of classic cocktails as well as some originals all made with fresh ingredients, none of that pre-mixed bull!  Mix all of this up with a design that is vibrant and edgy, a track listing second to none, great hospitality at the heart of everything we do and hopefully you get the picture!  
If you want to book to come and dine with us, please click one of the location buttons below.
To get in touch the old fashioned way, call us on 01384 441642 for Stourbridge or 0121 270 1469 for Mere Green.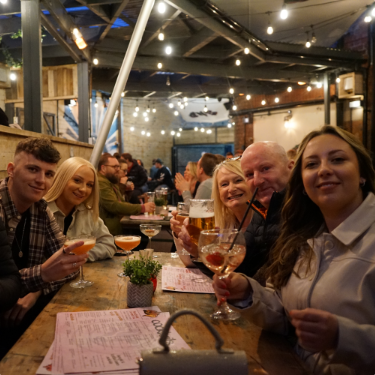 At Cock 'N' Bull.co its all about fun!
We open all day, seven days a week, starting at 11am for Brunch served with a twist. Moooving throughout the day there will be lunch specials available to eat in or take away.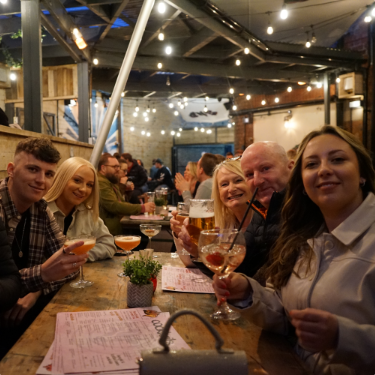 As we head into the evening, the pace gathers and the atmosphere becomes a vibrant one with food served until 9pm. The bar remains open till 11pm, or 12am Friday and Saturday where the energy levels increase and the bartenders do the talking, showcasing their skills to a back drop of tunes taking in many genres.
The mood and atmosphere is always key, complimenting our great food and drink offer.
Expect the best
(And something a bit different)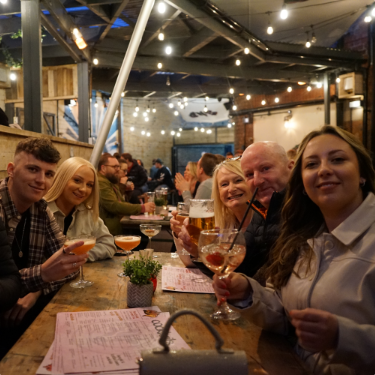 Our aim is to create an experience where every part of your journey is an exceptional one. Amazing food and drink without breaking the bank, in a setting like no other, where great hospitality is a given.

We really focus on you, our guest, having a great experience from the moment you enter to the time you leave, there ain't no cock'n'bull.co there!

Eat, drink, relax and let loose in a place like no other, in fact, come forth and have a cock-a-doodle-moo time! We look forward to seeing you soon.

Keep an eye on the website or social media for further updates on our progress.